Meet Endodontist Dr. Tanya Reiter, DDS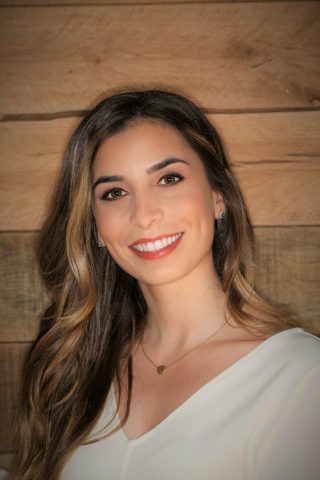 I've had an interest in dentistry from a young age. While I was growing up in Canada as the daughter of immigrants from Kuwait, I spent tons of time with my uncle at his dentistry practice. I truly admired his confidence and the passion he had for his job. When I was 12, my parents and I moved to Maryland, and I already knew I wanted to pursue a dental career of my own.
My formal dental education began at the College of Dental Surgery at the University of Maryland, Baltimore. The program's technology-driven curriculum instilled a firm belief in the importance of investing in cutting-edge dental innovation. It's so much more than fancy technology, it's crucial for saving teeth! After graduating in the top 10% of my class, I spent a year serving our nation's heroes at a VA general practice residency in Pittsburgh, PA. This incredible and humbling experience showed me the rewarding power of preserving patients' natural teeth, and fueled my desire to specialize in Endodontics. I attended the Endodontic Residency Program at the University of Pittsburgh, where I was thrilled to learn high-level endodontic therapies. In 2021, after a rigorous oral exam and demonstration of clinical skill through case studies, I obtained my Board Certification, an achievement I am extremely proud of.
While I was in dental school, I met my husband, Logan, who dreamed of living in the Carolinas as a result of his cherished childhood memories. In 2018, we made the move to Charlotte, and I was lucky enough to accept my dream job at Ballantyne Endodontics! I thrive in Ballantyne's unique environment of passionate dental professionals and our commitment to investing in new technologies for the continued benefit of you, our patients.
Today, my treatment style is comprehensive and focused exclusively on you and your needs. I enjoy all aspects of endodontic therapy but have a special love of—and expertise in—surgical treatments, such as apicoectomies with bone grafts and intentional replantation. I take pride and joy in restoring hope and relief to dental patients who believe they have run out of options to save their teeth. I believe that the beauty of endodontics is in its balance between art and engineering, and I aim to accentuate both of these aspects in my treatment.
When I'm not in the office, I enjoy spending quality time with my husband, children, and friends. I love to travel the world, and my most memorable trips include Hiroshima, Japan, and Petra, Jordan.
Learn more about Dr. Tanya Reiter, endodontist
EDUCATION
D.D.S.: University of Maryland Dental School
Residency (Endodontics): University of Pittsburgh, Pittsburgh, PA
EXPERIENCE
Managing Clinical Director General Dentist, Aspen Dental, Pittsburgh, PA
Resident, Pittsburgh VA Health Care System, Pittsburgh, PA
Meet Dr. Tanya Reiter's colleagues